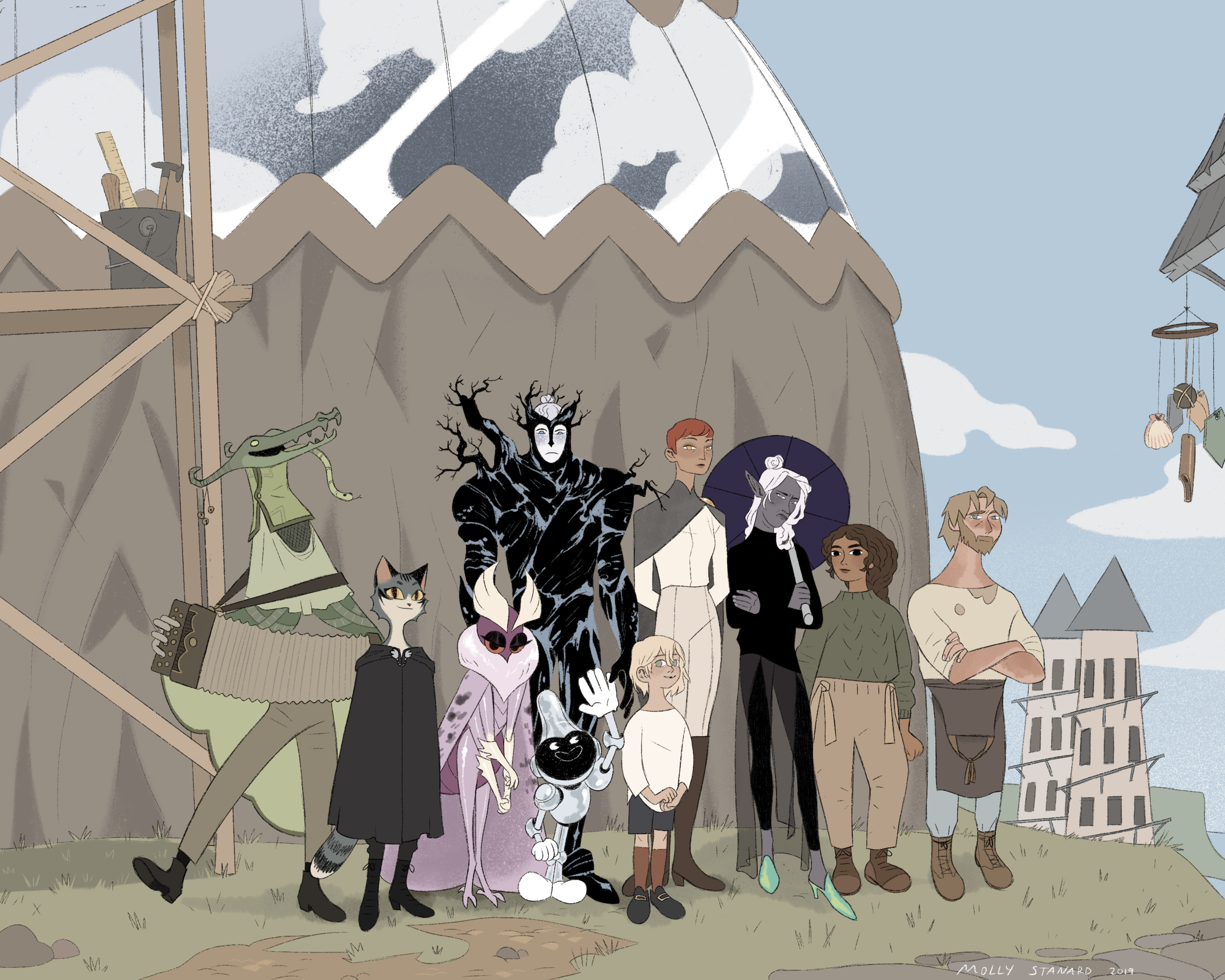 Paradise Island Crew
A character lineup of player characters and NPCs in the "Stolen Sapphire" story in a Dungeon World campaign run/played by friends and I.
Our Hero
Character exploration of a fantasy world protag.
Character exploration of Taako and Lup from the DnD podcast The Adventure Zone.
a Dungeons and Dragons NPC encounter.
KEG STAND
Character assets for a board game called KEG STAND.
Tri Phi character lineup.